Unified Analytics for Modern Data
Blend SQL, NoSQL, and REST-API data together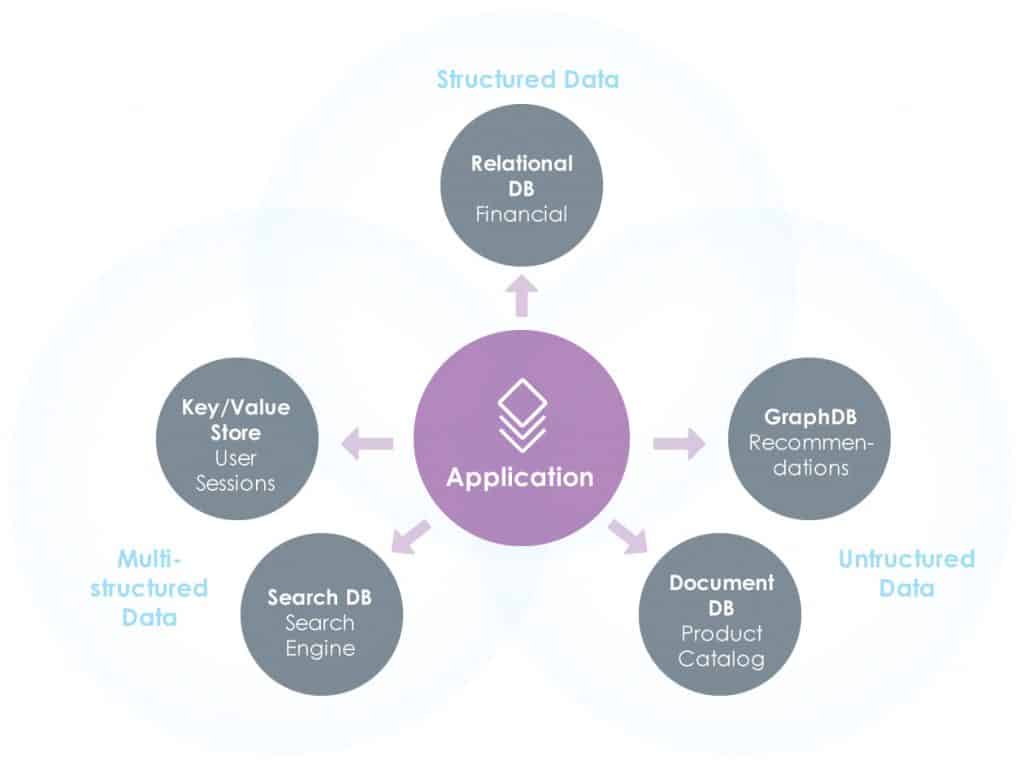 Modern data present new challenges for analytics
Modern data stacks often include multiple databases, unstructured, semi-structured, or multi-structured data.
Despite rigorous data warehousing systems and complex ETL pipelines, one data source almost never has all the ansewrs.
Traditional BI tools were built for SQL data
Most business intelligence platforms today were originally designed for SQL data and do not work well with unstructured or semi-structured data. 
The result is that many companies have to move their flexible NoSQL data into a schema-based data warehouse before they can do analytics.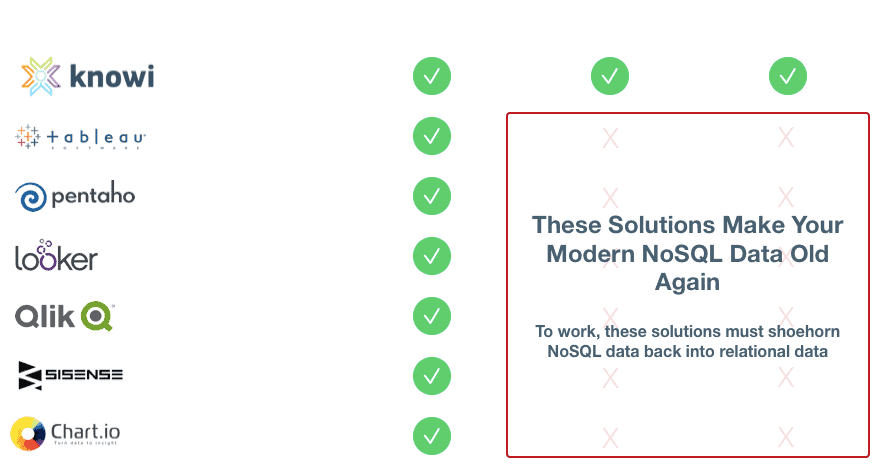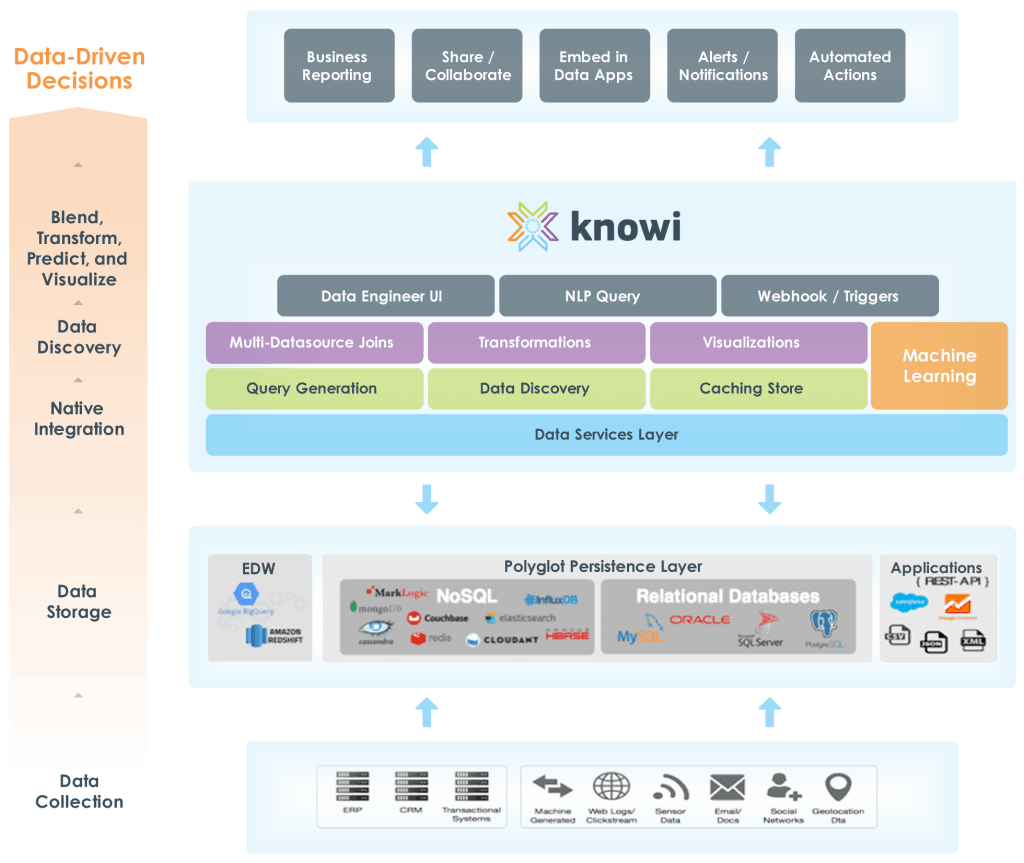 We built Knowi to solve this problem
Knowi is built from the ground up on data virtualization; a technology that allows us to natively connect in to any data source and run analytics on that data in real-time. 
With Knowi, you can easily blend data from SQL and NoSQL data sources without first having to move everything to a relational database.
Ready to learn more about Knowi?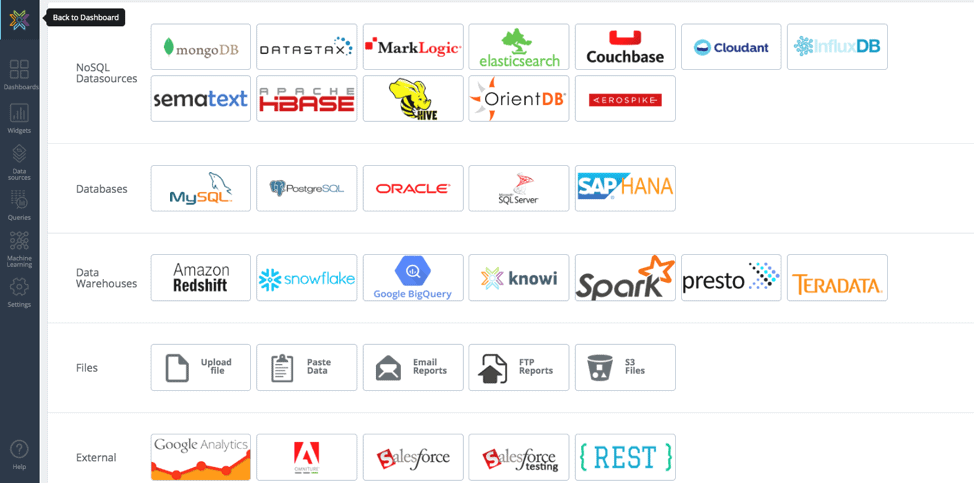 Native Integration to Your Enterprise Data
We have the broadest native integration to NoSQL datasources along with SQL, REST-API, and JSON/CSV data. Simply select your datasource and configure the connection.
Your data stays in the source so there no ETL processes to build or ODBC drivers to install.
There are three connection options to meet your security needs. In all cases, your data stays put.
Our cloud to your cloud
SSH Tunnel
Using an agent
Frequently Asked Questions
Questions and answers about search-based analytics on Knowi
What is data as a serivce?
Isn't Knowi a BI platform? How can it be used for DAAS?
A lot of business users have some data literacy but not the deep syntax knowledge required to analyze data themselves. With search-based analytics, your team (or customers if you embed) can explore the data by entering questions and getting back actionable data. This will eliminate the need to go to the data science team every time someone wants to explore the business metrics or statistics. 
How does data-as-a-service compare to data warehouses?
In short, yes. And if you are employing a complex use case we recommend it. This usually involves working with the Knowi team of solution engineers to build out custom associations and synonyms for the natural language processing engine that powers your search-based analytics. 
Where is DaaS (Data as a Service) in the cloud stack?
Yes, the Knowi platform features full embedding with either iframes or javascript. It also features white-labeling so you can replace all Knowi branding with your own. With this option, you can let your clients enter queries in plain English and get back actionable data in real time.
Ready to empower your team with data?​