In this 15-minute demo we will learn more about your use case and help guide you on where Knowi can help you achieve your goals.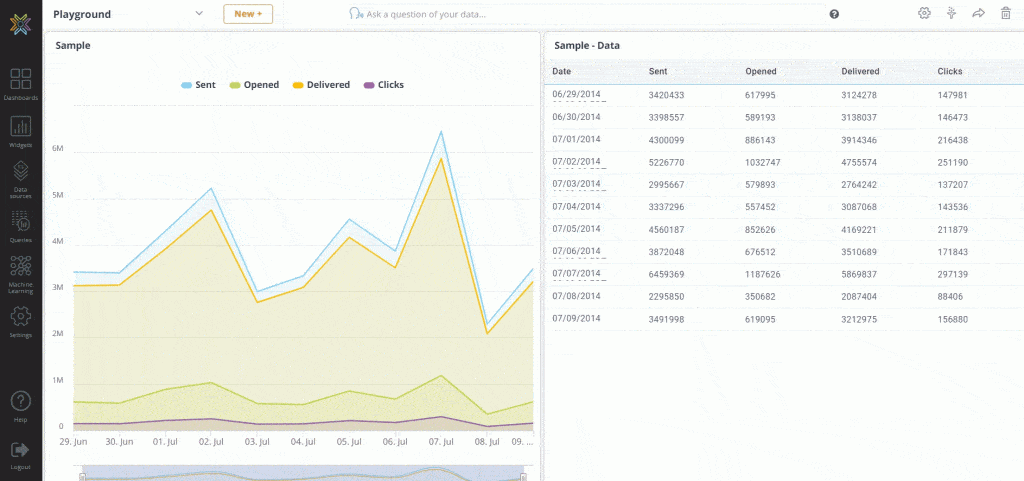 Frequently Asked Questions
What to expect for your one-on-one Knowi demo
What happens on a demo call?
It can vary a bit depending on what you are trying to accomplish. But usually, the solutions engineer will help you create a trial account, walk you through some of the features of Knowi, ask you a bit about what you're trying to accomplish, and help you connect your first data source. 
Is this going to be a sales call?
Nope. The first call is to learn a bit more about your use case and see if it would be a good fit. We've found that it works best to connect people with one of our solutions engineers first so they can focus on the problem you are trying to solve. 
For us, it makes the most sense to help you understand the product and see if your use case really is a good fit for Knowi. If we think we're not the best fit to solve your problem, we may recommend another solution. 
What should I know ahead of time?
It usually helps to know a little about what kind of data you're working with and what you're trying to accomplish. 
For example, if all of your data is stored in MongoDB Atlas or Snowflake, it would be good to have those credentials on hand so that we can connect your new trial account to your data. 
15 minutes isn't a long time, so the more you have prepared ahead of time, the further along we will be able to get you before time runs out. 
Can I try Knowi while I wait for my appointment?
Yes. In fact, we recommend it. You can signups for a free trial account here.
When one of our team members reaches out to setup a time, just be sure to let them know that you have a trial account already.