Knowi is a BI tool that natively integrates with Amazon Redshift that leverages speed, flexibility, and scalability of Redshift to drive analytics without constraints.
Try our Amazon Redshift analytics demo below
Use our live Redshift data warehouse below or change the settings to connect your own to see how quickly you can start visualizing your Redshift data with Knowi.
Analytics on Amazon Redshift
Knowi and Redshift together provide data teams the ability to deliver analytics on massive amounts of data, super fast. Use Knowi and Redshift's Spectrum feature to seamlessly analyze data residing in your Redshift cluster all the way down to individual events stored in Amazon S3 to infinitely scale your analytics capabilities.

Join Redshift SQL Data with other NoSQL or REST-API Sources
Knowi has the broadest native integration to NoSQL and SQL datasources along with SQL, REST-API and JSON/CSV. Knowi sophisticated join capabilities allow you to blend Redshift data with any other data, regardless of structure, to literally in minutes without moving any data or building complex ETL processes.

Got Long Running Redshift Queries? No Problem.
Knowi comes with the option to persist your query results in our Elastic Store, a schema-less data warehouse, and point your visualizations to go against it instead of your Redshift cluster. Having the freedom to choose between real-time and batch query modes, ensures you always deliver a consistent user experience.

Enable Business Self-Service Reporting on Amazon Redshift
You don't need to spend days or weeks building and publishing data models. Simply create and publish a "master" visualization widget and business users can build their own custom aggregations and dashboards and share them among team members.

Transform to a Data-Driven Enterprise with Embedded Redshift Analytics
With just a few clicks, you can securely embed dashboard directly into your data applications your business teams are already using. Users can share Redshift dashboards or email PDF reports to extend analytics reporting to offline users enterprise-wide.
AMAZON REDSHIFT AND KNOWI FEATURES
Schema Discovery & SQL Query Generation
Join and blend data across various NoSQL and SQL based datasources
Direct query execution into Redshift to drive visualizations, or, store and track seamlessly using our scalable, schema-less, flexible cloud warehouse/cache for long running queries.
Complement queries with Cloud9QL, a powerful post processor specifically built for reporting use cases, including seamless predictions based on historical data, cohort analysis, moving averages, pivots amongst many others.
Multiple Deployment and connectivity modes: Connect to Redshift directly from the cloud with nothing to install, or connect from your network using our agent.
Share and embed dashboards to internal groups or via a simple URL
Works on any device
Interactive filters
Designed for high volume, high velocity data
Machine Learning
Alerts & Trigger Notifications
Choose from nearly 30 different visualization options
Drilldowns
Live, auto updating charts/widgets
Export data in various formats
Email Dashboard PDFs and CSV data
Run queries on a schedule or real-time
Prediction algorithms that auto-selects the best prediction models and forecast for any dataset
Plug-in architecture for custom logic & custom prediction algorithms
Incremental data pulls and warehouse updates
Push API to send real-time data
Data Export API
Single Sign-On API for embedding inside your portal
Testimonials
See what they say
Knowi's ability to handle our large volumes of data and let everyone here at Boku to quickly access and share information was critical to becoming a data-driven organization. By using Knowi to leverage our data company-wide, we were able to accelerate a number of strategic goals with our partners.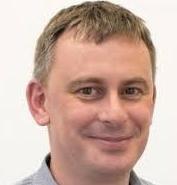 Knowi helped the company in a number of ways to be able to quickly access critical business information. Whether it's for internal purposes or the partners, having very easy to use and quick access to the business data is great.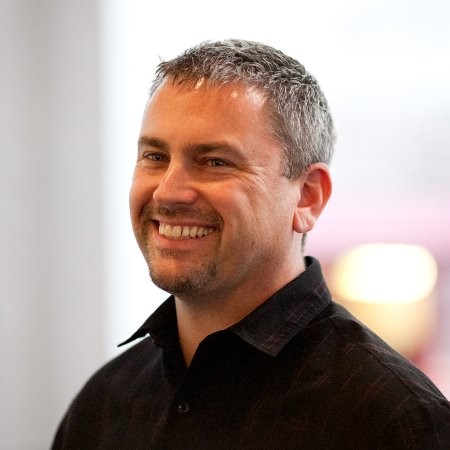 Simon Williams
, CTO
Lemonaid Health
I love the product. The ease of creating reports directly from compose and MongoDB without coding and no need for getting engineers involved is fantastic. Thank you!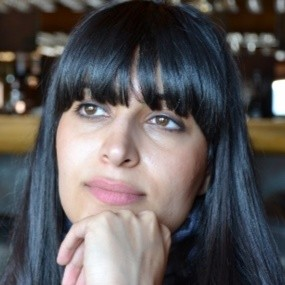 Hoda Mehr
, Co-Founder and CEO
Stockcard.io
Knowi provided the user experience and technical capabilities we were looking for but could not find in other analytics solutions.

Kevin Henderson
, Senior Principal
Sagence
As a strong advocate for data democratization across my company, Knowi has been a fantastic solution to meet our organizational needs. Minimal setup time for proof of concept, flexible sharing tools, and quick knowledgeable customer support have been highlights of my experience thus far.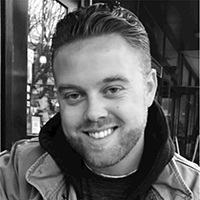 Balin Larson
, Director of Product
Snap! Raise
Add Filter
Select Boolean operations for the filter:
Value:
Value cannot be empty