10x your Internet of Things analytics projects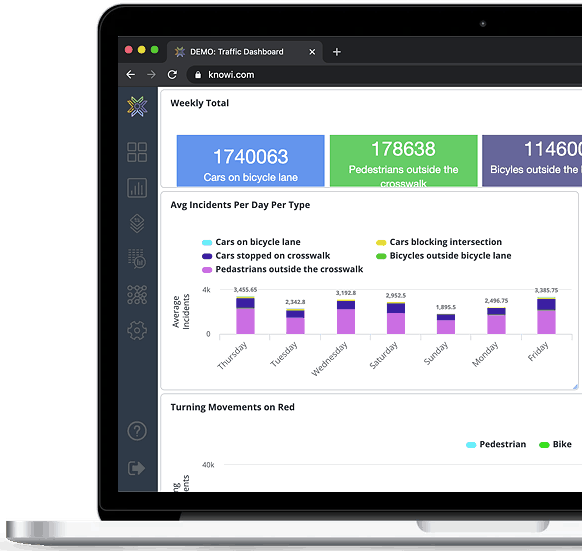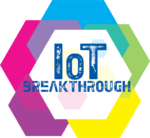 Knowi has been selected as IoT analytics platform of the year
By the IoT Breakthrough Awards for 2020
Smart Cities IoT Dashboard
Provide traffic managers with easily understandable dashboards to optimize traffic flow, reduce violations, and improve bike and pedestrian safety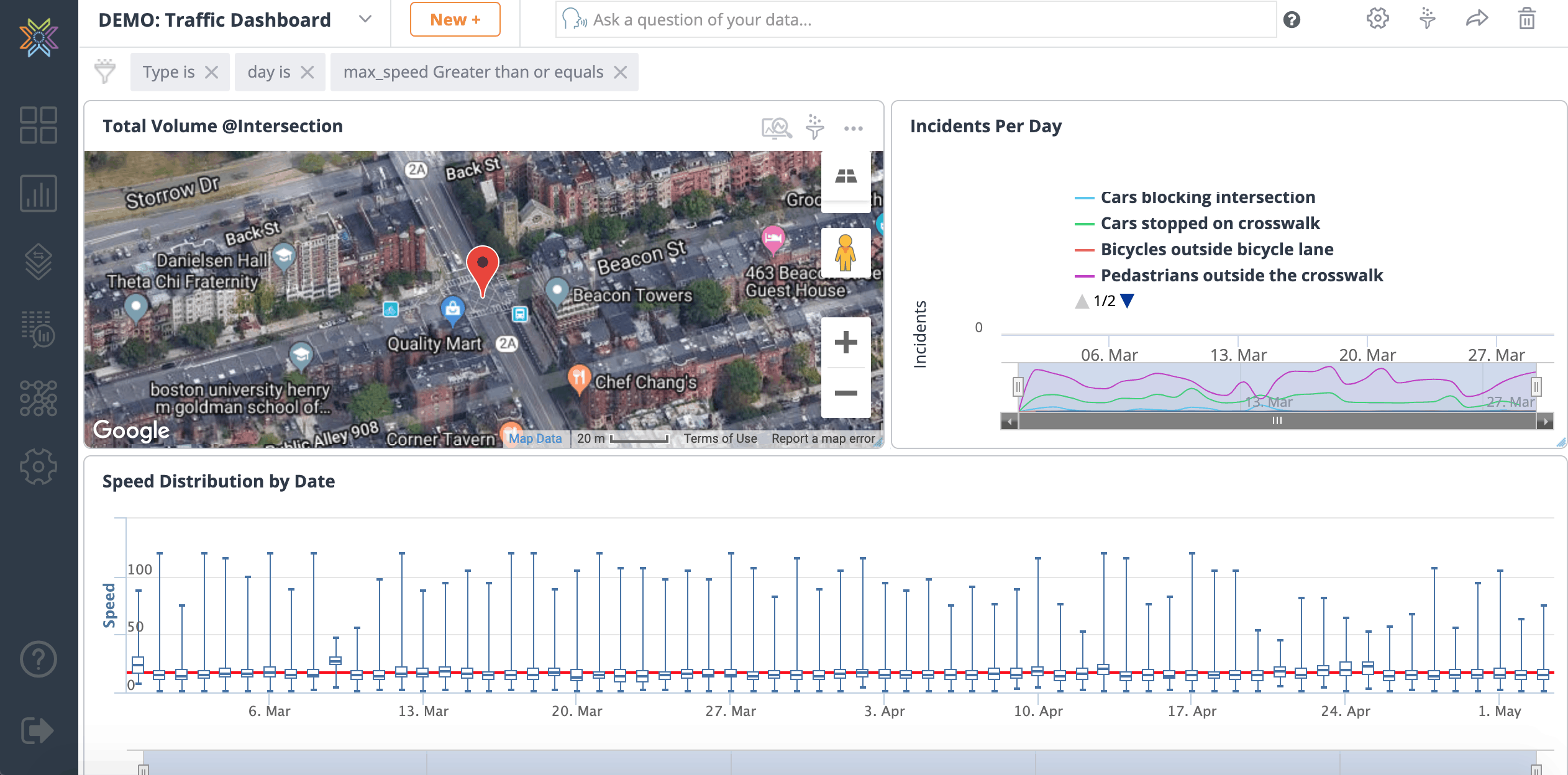 IoT Analytics Dashboard Example
Allow event operators to monitor capacity in real-time using a single dashboard to easily identify opportunities to reduce waste. Use anomaly detection to reduce risk and anticipate safety hazards.
IoT Fleet Management Dashboard Example
Monitor the status of your cars, bikes, mopeds, trucks to schedule preventive maintenance and understand operational under different conditions.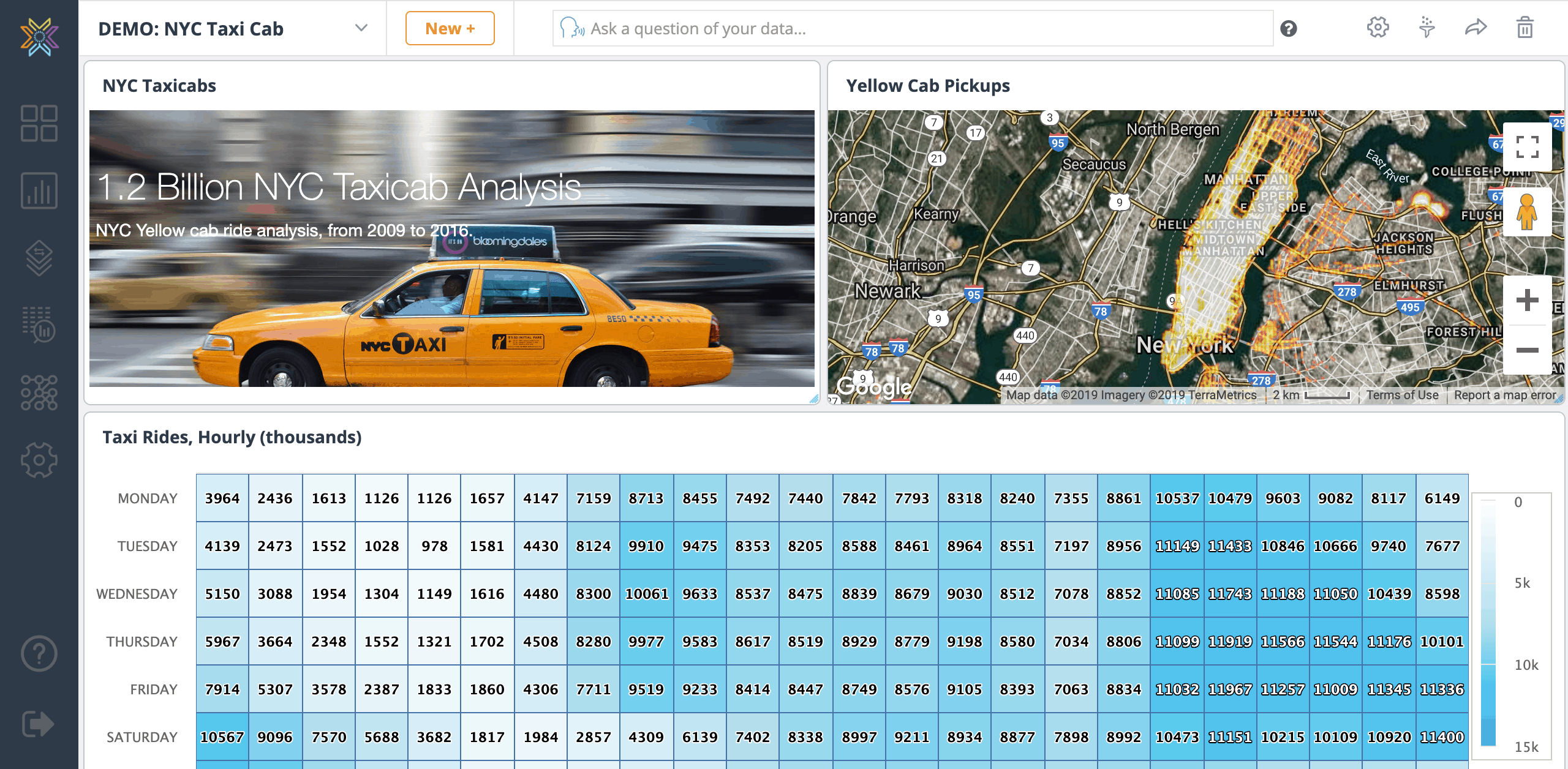 Try Knowi now. No credit card needed

Native Integration to IoT Data Sources
Knowi natively integrates to all the popular time-series NoSQL data stores enabling instant integration to your IoT data, without moving or manipulating it first. We don't move your data for analytics or require you to install any drives, etc. When we say native integration, we mean native.

Join with Relational Data Sources
Knowi uniquely enables you to create blended datasets on the fly through our innovative query interface. Join as many sources as your want, including REST-APIs, in a single query. All join types are supported. All you need to know if the join key and we take care of the rest.

Embed Analytics in Your IoT Applications
Knowi comes with over 30 visualizations that you can easily embed into your IoT applications. We provide a number of embed options to meet every use case. Brand Knowi dashboards as your own for a continuous user experience for your business teams, customers or partners.
Frequently Asked Questions
Questions and answers about IoT analytics
Save yourself hours of data wrangling
Knowi free trial. No credit card. No obligation