Knowi is the Tableau Alternative you've been waiting for
More and more companies are making the switch to Knowi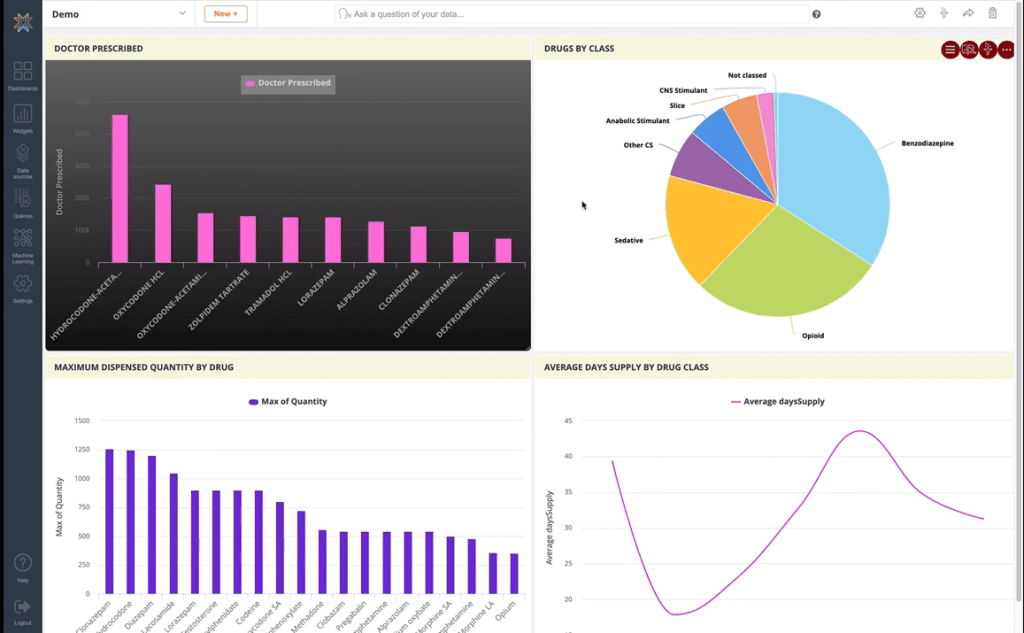 Knowi was designed out of the gate to work seamlessly with modern big data. With Knowi, you can connect natively to both structured SQL databases and unstructured NoSQL databases. When your data science team is doing big data analyses, they need to know that their integration / analytics platform will just work.
Better embedded analytics
Although Tableau claims that it can be easily embedded into any app or anywhere in the BI landscape, the reality may not be so simple. Numerous user reports indicate that because of the legacy design of Tableau, getting it to embed seamlessly into your app can be a huge technological hurdle.


Knowi was built for white-label embedded analytics and reporting. If you need analytics and visualizations in your app or product, we'd love to tell you all about the value Knowi can bring.
Ready to find out why so many companies are switching to Knowi?
Our pricing is simple and fair
In this Hacker News post, one Tableau user explains how Tableau increased their cost from $6K/year to $72K/year for the addition of a relatively standard feature.

With Knowi, you will always get clear, straightforward pricing. And you can share your analytics dashboard with anyone you like without needing to pay any extra fees.
"I can spin up data in Knowi in 5 minutes where the same would take 30+ in Tableau... and in Periscope (now Sisense) there is no comparison because they would have to connect it to Github or other programs to do the same "
Switching BI tools can be daunting
It's a big transition; we get it. That's why we are offering any previous Tableau customers a free 20 minutes call with one of our engineers. This is not a sales person; they won't try to sell you anything. They will just talk about the technologies you're using and the data you're trying to wrangle and help you figure out ways that the Knowi platform might be able to help.