We get it, migrating over from one BI Platform to another can be a pain, but it doesn't have to be!
If you're looking for a new analytics platform to replace Chartio, then let us introduce ourselves. We're Knowi and we're obsessed with creating meaningful data analytics for our customers.
What makes us special? We thought you'd never ask:
1. Data Engineering is our jam. We have a powerful data engineering layer with native integration not only into SQL databases, but also NoSQL, APIs, files and cloud based services and multi-source join support.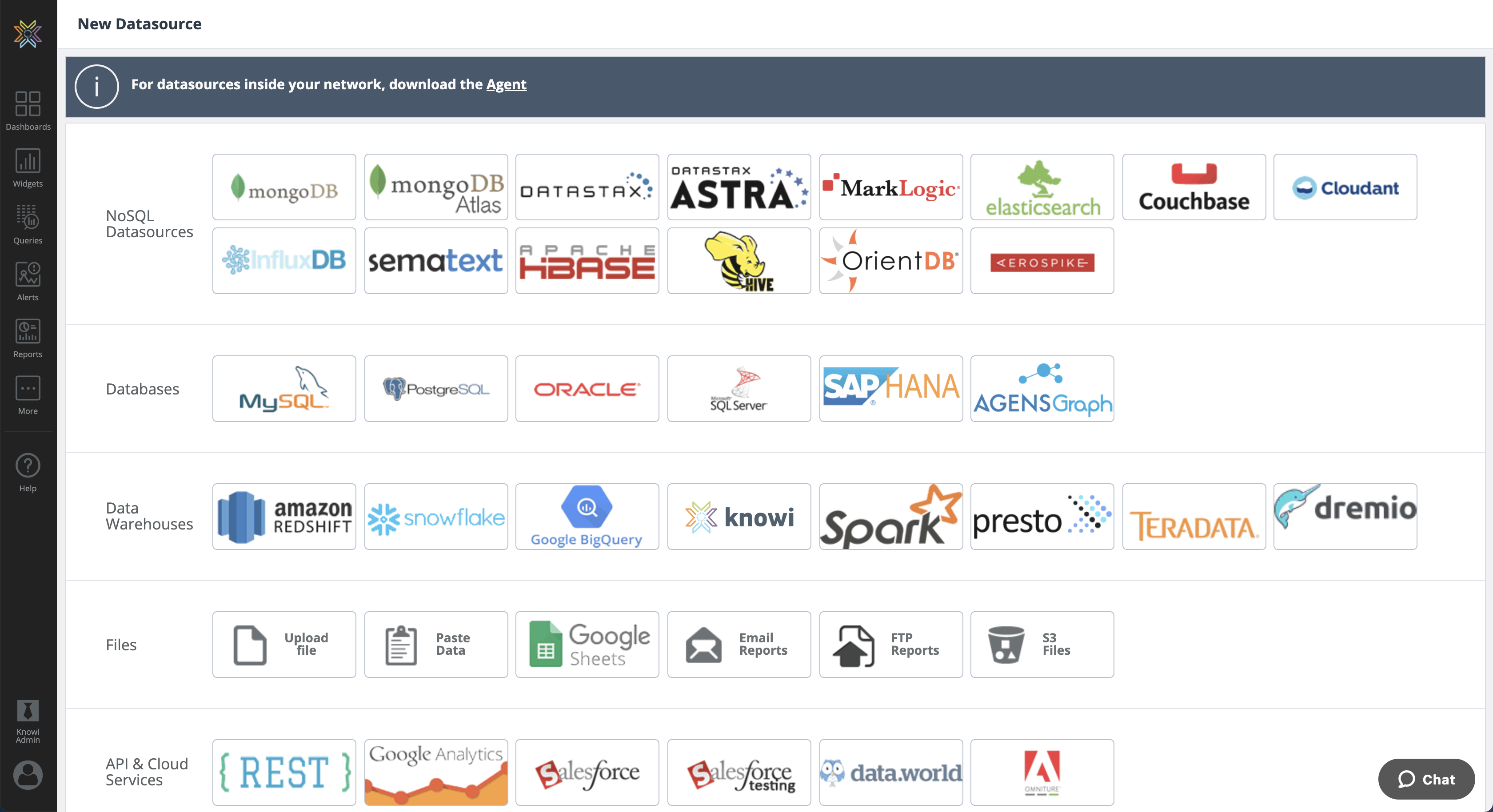 2. Serve up your own data. Easily (we promise). For non-technical users, drag and drop interface as well as a natural language interface; ask a question in English in Knowi or within Slack/Teams and get answers.
3. We can handle BIG data. Knowi is used at scale by 10's of thousands of users across large companies like Verizon, Lockheed Martin, Securitas, as well as smaller companies.
4. Embed us into your ecosystem. Use our whitelabel capabilities that you are used to with Chartio, as well as more complex whitelabel cases (with SSO etc).
5. We are ALL about security. We're SOC2 Type II compliant; user/row level filtering etc.
If all this sounds good so far, it's about to get even better! We are also providing the following incentives to current Chartio customers, until the end of May:
Price Matching — We will do our best to price match your current Chartio contract.
We'll help you move (because we all HATE moving) — Our migration team will work with you to help make the transition from Knowi to Chartio as easy as possible.
So what are you waiting for? Get hands-on with Knowi by signing up for a free trial account. Have any questions? Reach out to us via live chat or email us at support@knowi.com. Better yet, schedule a demo so our team of engineers can give you a detailed walkthrough of Knowi tailored to your specific needs and use case. We'll also provide you this handy cheat sheet of all things Knowi to make it even easier to get started.
We look forward to chatting with you soon!
-Knowi Team